Local business owners want websites because they want more customers. Depending on the type of enterprise, this often means a prospective buyer may want to contact the business to set up an appointment, get operating hours or directions, to see if an item is in stock or to have other questions answered.
While some people are fine filling out a form and waiting for a response, this is not the preferred way of shopping for most of us. We want answers now. We have a phone in our pocket or purse. Increasingly, the phone is already in our hand because we used it for our search, so we punch in a number and ask our questions.
For many types of services, it's all about a phone call. If you're a plumber or a dentist or a lawyer, for example, people often need to speak with you right now about their emergencies. If you're watching your basement flood, have a toothache or are sitting in jail, you're not going to fill out a form. Instead, you'll start making phone calls and the first business that answers will very likely get the job.
Why then is it so hard to get awesome web designers to place the business' phone number prominently on every single page of the website? Not just on the Contact page. Not down in the footer. Not in the tiny font in the sidebar. Not in content areas where it may not stick out. But right smack out there where no one can miss it when they land on a web page, no matter which page of the site it is!
A call to action associated with the phone number can prompt more calls, as well. Something as simple as Call Now works and depending on your situation, you can give a more targeted message like this lawyer's website, where he prompts people to Contact Us for Appointments, After Hours Jail Releases and Emergencies.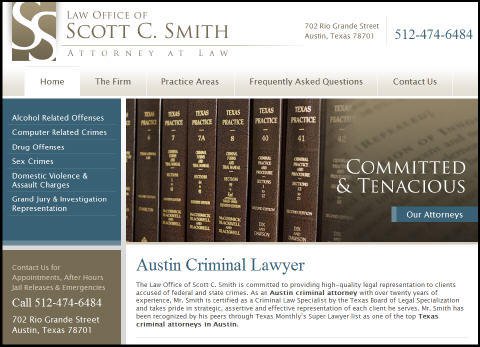 Or this Plumber's website where customers are told to Call Anytime!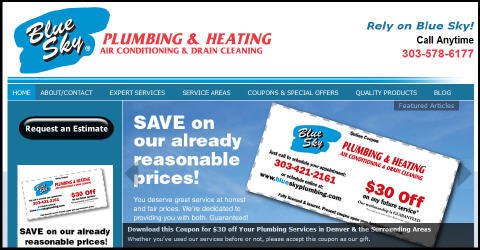 The Emergency Services page of this plumber's website assures people that phone calls are answered by a human being 24/7.
You know you can put a phone number in the spotlight and still make a website design appealing. So, help your clients who need new customers by making it absolutely easy for prospects to call them. Please.